A Creative Art Tradition
Rohlf's Stained and Leaded Glass Studio
Celebrating 100 years of dedicated service
For the last century, our master craftspeople, designers and artists have  restored the past and created the future of stained and leaded glass for sacred, civic and private residences.
Original Stained and Leaded Glass Creation and Restoration  
All of our creations are original and designed by our in-house artists to interpret the needs of our clients. Whether your needs are for a complete series of newly designed Orthodox windows or an individual icon in stained glass we treat each with equal importance.
Our Lady of Perpetual Help Home
We recently created and installed the The Resurrection, a thirteen lancet,  31-by-16-foot stained-glass window in the chapel of Our Lady of Perpetual Help Home in Atlanta, GA. Two additional windows were designed for the Transept windows depicting the Corporal Works of Mercy and installed at a later date.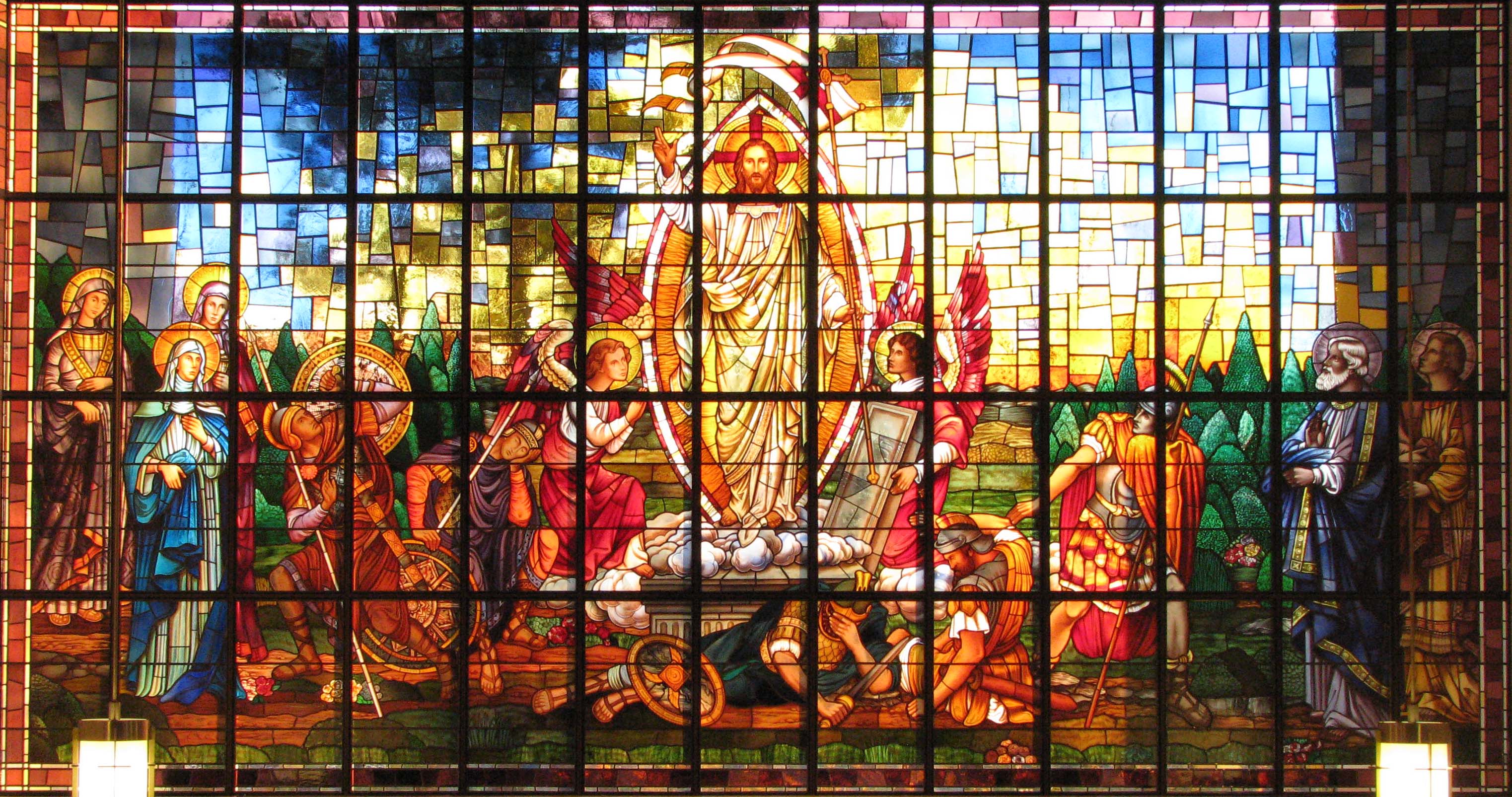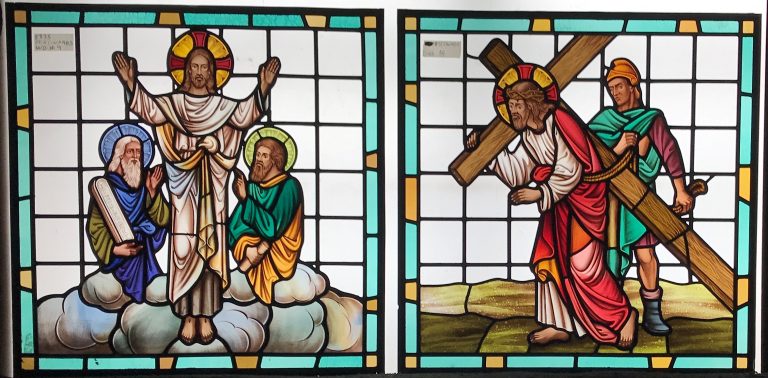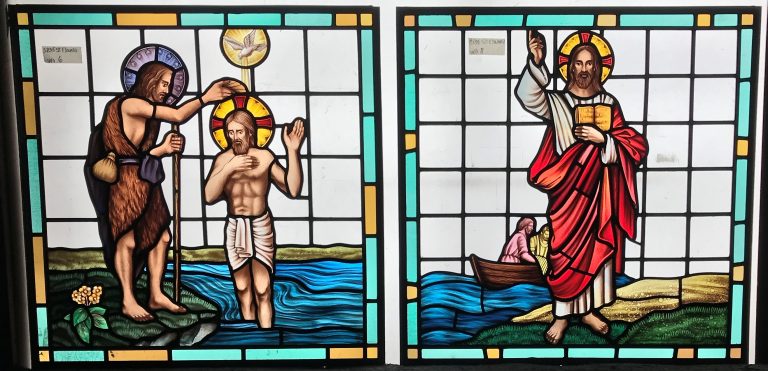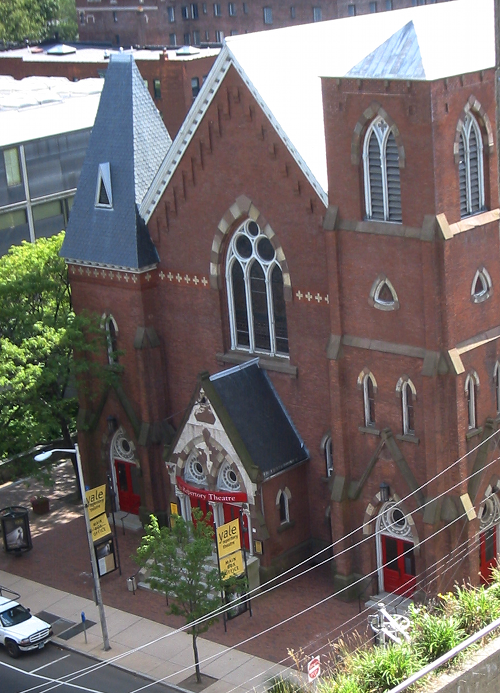 Yale University
Rohlf's Studio has restored and replicated over 40,000 stained and leaded glass windows for Yale in New Haven CT. In addition, we have created 4,300 new leaded glass windows using Polish restoration glass and twenty custom medallion windows.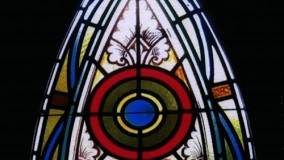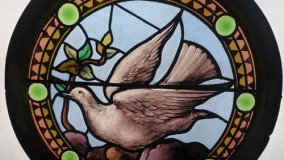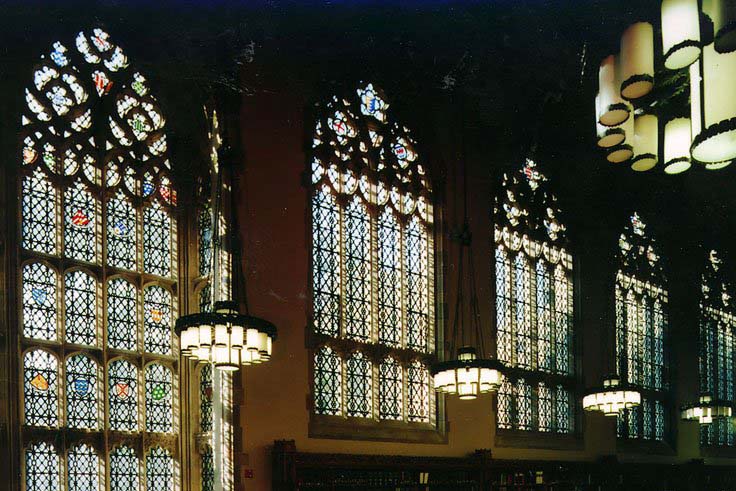 Sterling Memorial library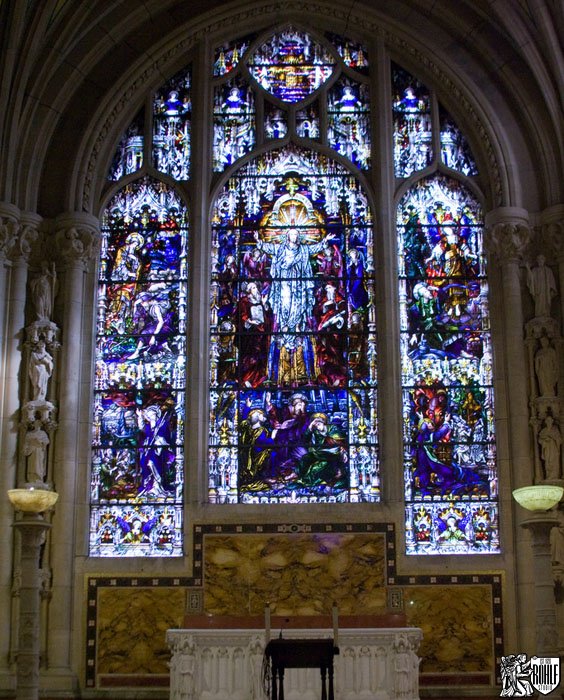 Cathedral of St. John the Divine
Rohlf's Stained and Leaded Glass Studio has been the artisan for the Cathedral of St. John the Divine in NYC for over 25 years. We have conserved the Ambulatory windows and have preserved the St. Saviour stained glass window, plus new bronze supporting frame system, along with additional repairs to various Chapel windows.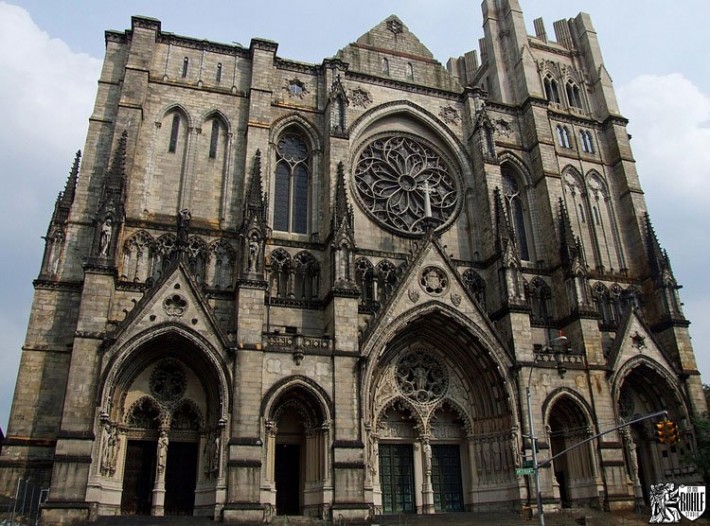 Tiffany Stained Glass
Louis Comfort Tiffany and Company (1848-1933), one of America's foremost masters of decorative art known for its techniques in double-and triple-plating (drapery, iridescent, opalescent and confetti glasses). Rohlf's Studio has expertise in restoring Tiffany windows as our firm has undertaken the conservation of some of the largest Tiffany windows in the United States. 
Restoration of Iconic Tiffany Stained Glass Clock
Rohlf's Studio removed and restored the Tiffany Glass Clock at Grand Central Terminal (GCT) in NYC as part of a 12-year complete renovation and restoration of Grand Central Terminal which began in 1992. Accessible only by a narrow staircase leading to a small 'clock room,' each piece was removed from the inside. The glass was brought to Rohlf's Studio in Mt. Vernon where the process of restoring and replicating the priceless clock took place. Since the pieces had suffered heavy damage since their installation in 1914, Rohlf Studio repaired damaged pieces and replicated missing pieces as part of a complete restoration. After completion, each piece of the largest stained glass design created by Tiffany Studios was carefully reinstalled where it continues to overlook 42nd Street to this day.
Restoration of priceless stained and leaded glass installations require steady hands and skills mastered over a lifetime by dedicated craftspeople. 
A Family Treasure Spanning Four Generations
Rohlf's
Stained & Leaded Glass