New Stained Glass Windows for Churches, Commercial Buildings and Residences
When considering any type of new stained glass windows for religious, commercial, institutional or residential use, effective collaboration between owners, architects, interior design firms & committee leaders is essential to meet & achieve the creative goals of the overall project.
Upon review of the above, including budgets, subject matter (where applicable), color schemes, style, lighting elevations & necessary framing, Rohlf's selected artist will prepare a preliminary design idea of your decorative artwork to begin the process of creating your new stained glass windows.
The high quality of our engineering, structure & reinforcing is part of all of our new stained glass windows and is essential to stained and leaded glass window longevity. This is one of the reasons we have provided our clients, over generations, with the highest quality of stained glass windows along with mouth blown antique glass.
Please visit our stained glass portfolio page to see some of our designs.
New Windows Services Ecclesiastical Designs

Review of medium to specify proper frame system
Collaborating with architect, client, and committee, as to what the art work should accomplish
Establishing:

Style
Subject matter
Color Scheme
Types of glass
Specifications
Budgets

Selecting an artist and presenting a design idea at no cost or obligation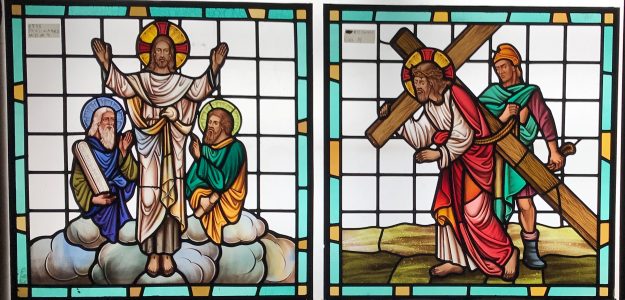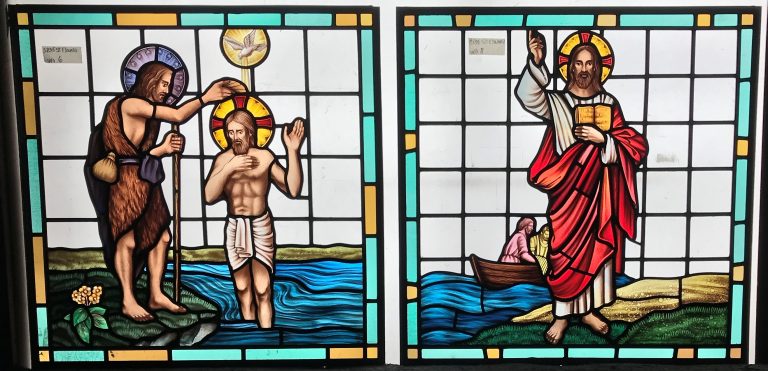 View Stained and Leaded Glass Examples