New Traditional Stained Glass
Our Lady of Perpetual Help Home
We recently created and installed the The Resurrection, a thirteen lancet,  31-by-16-foot stained-glass window in the chapel of Our Lady of Perpetual Help Home in Atlanta, GA. Two additional windows were designed for the Transept windows depicting the Corporal Works of Mercy.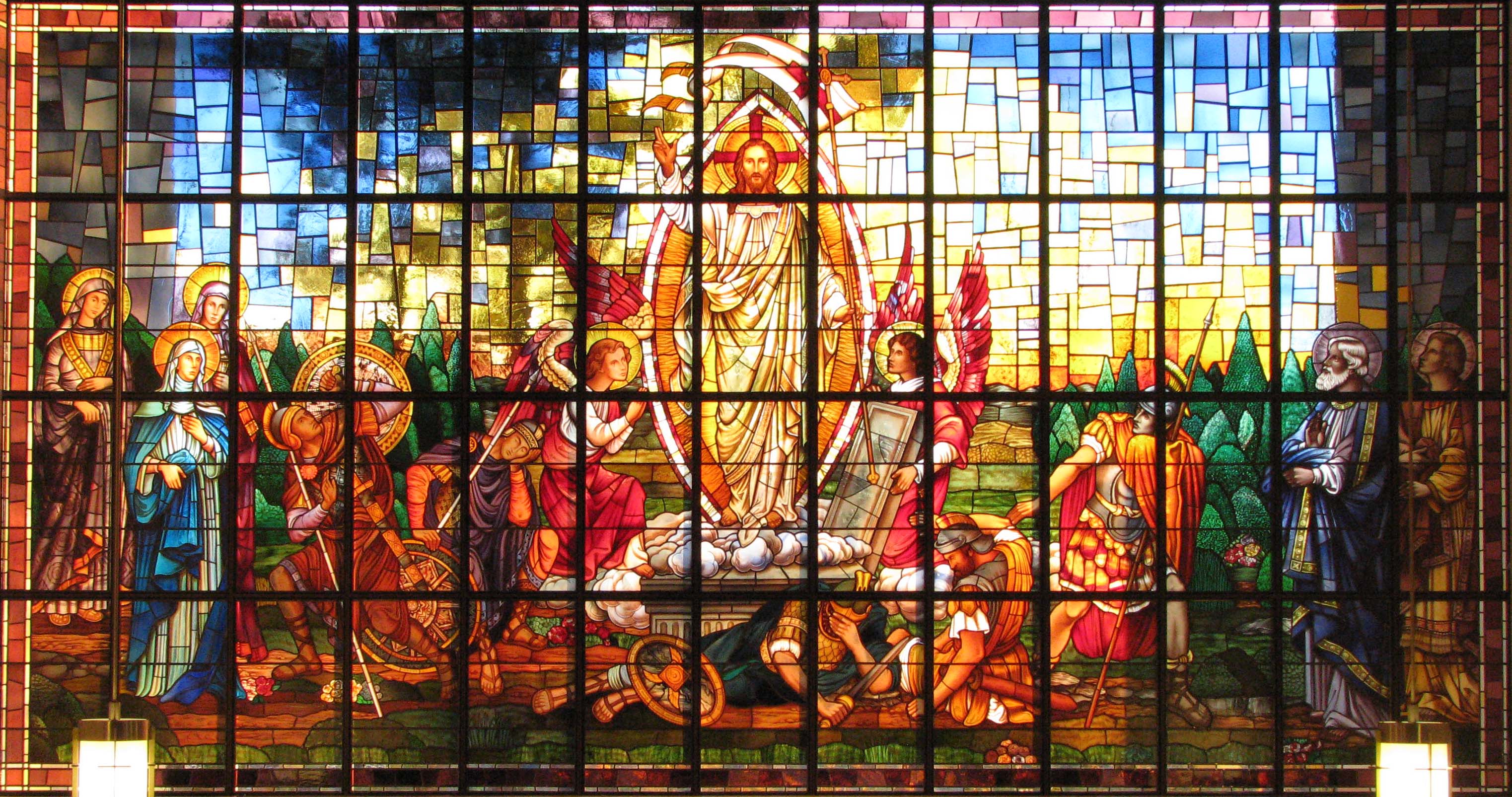 St. Edward the Confessor Church 
Rohlf's Studios was commissioned to create 48 new stained glass windows to reflect the spirit of light and compliment the architecture of the church in Syosset, NY.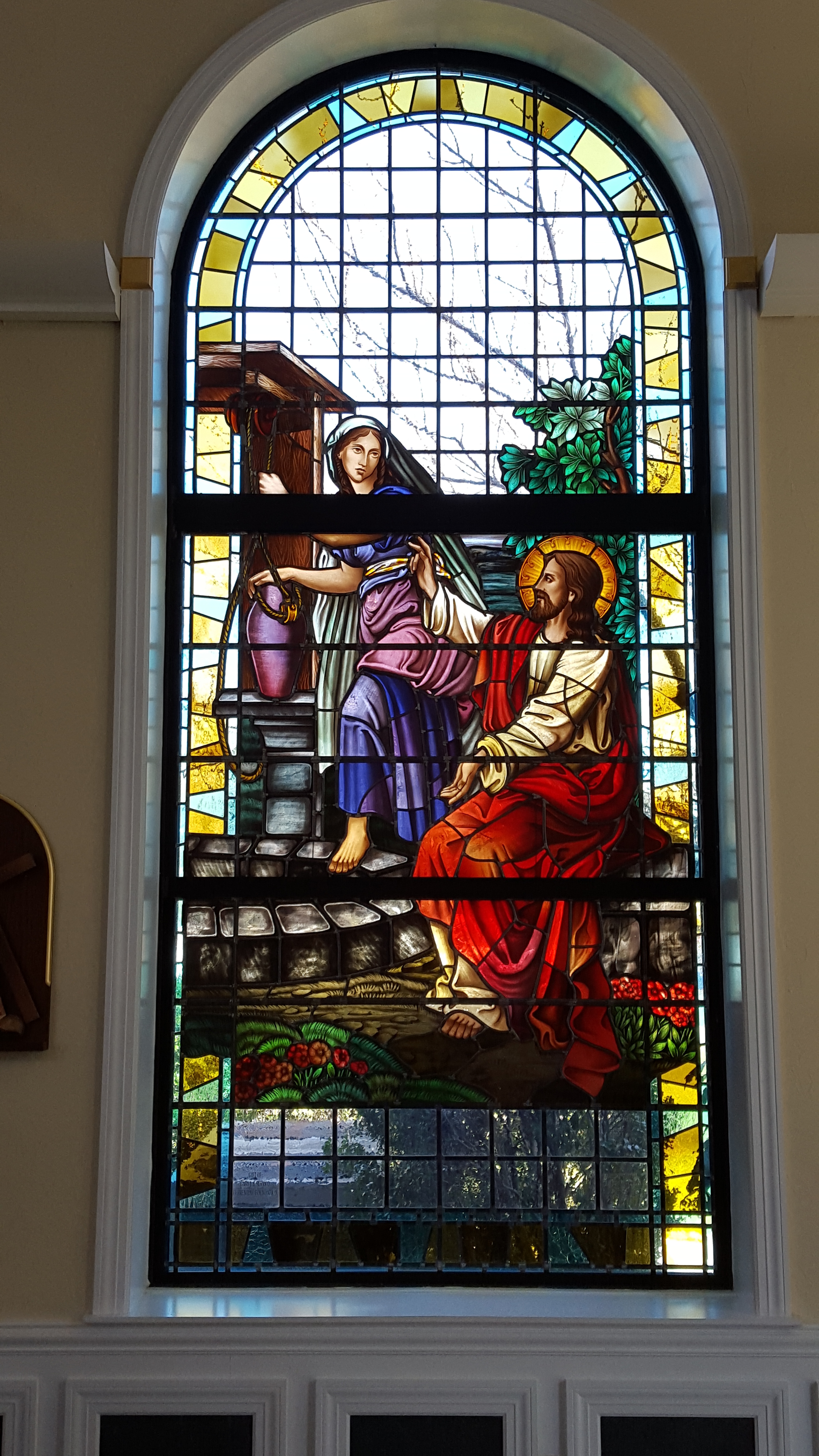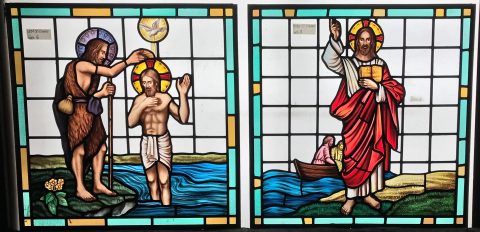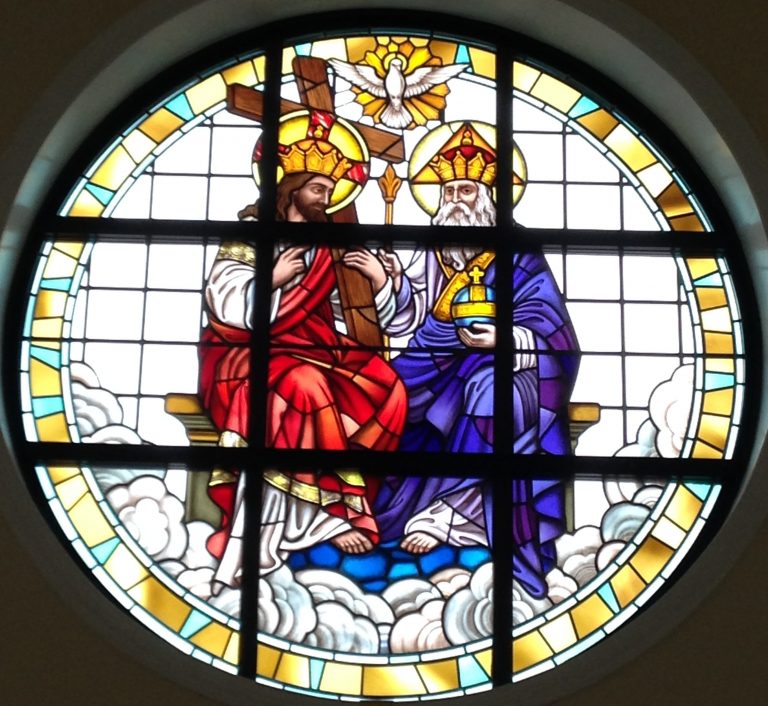 Our Lady of Angelus Church  
Our Lady of Angelus Church in Rego Park, NY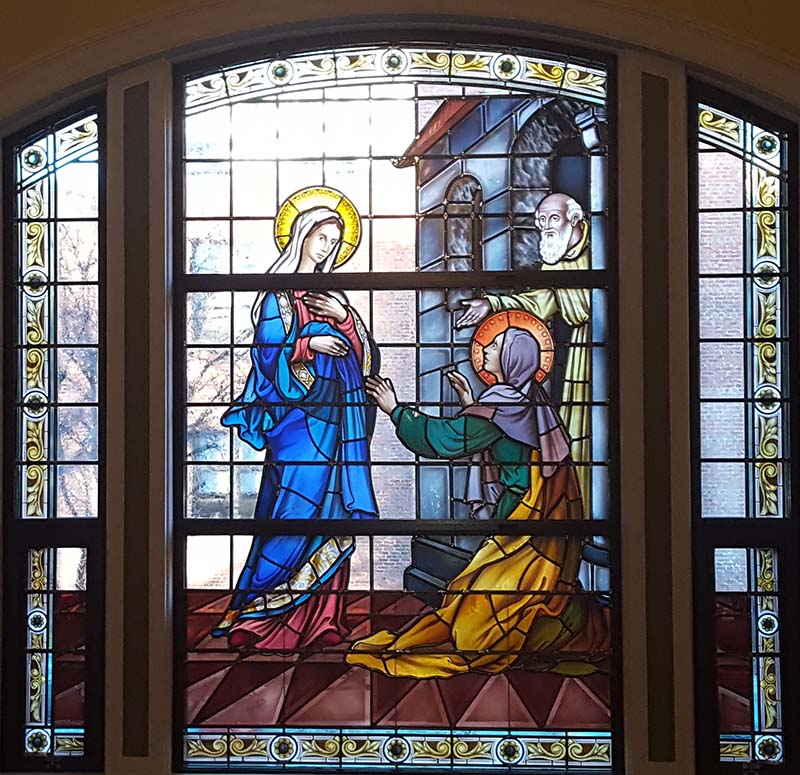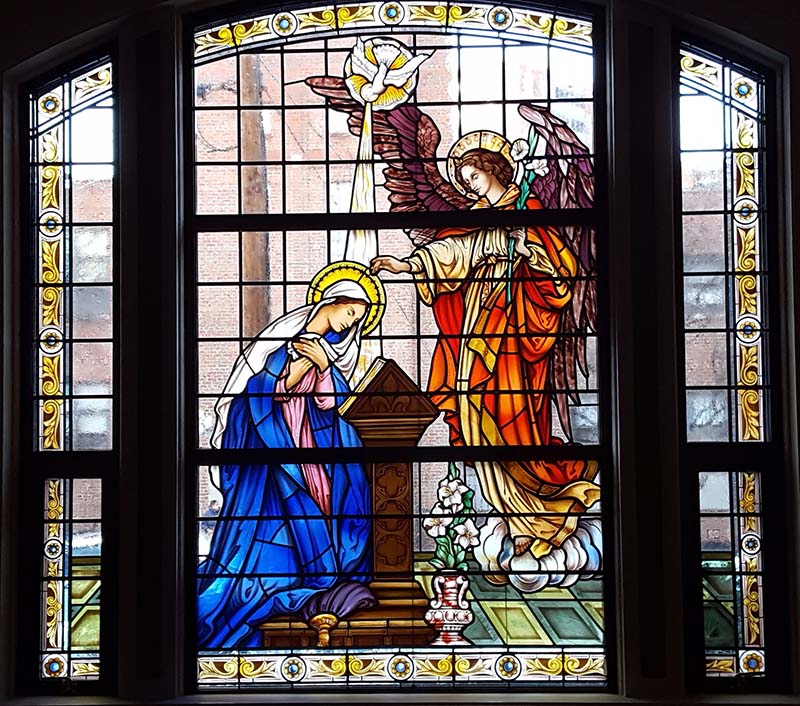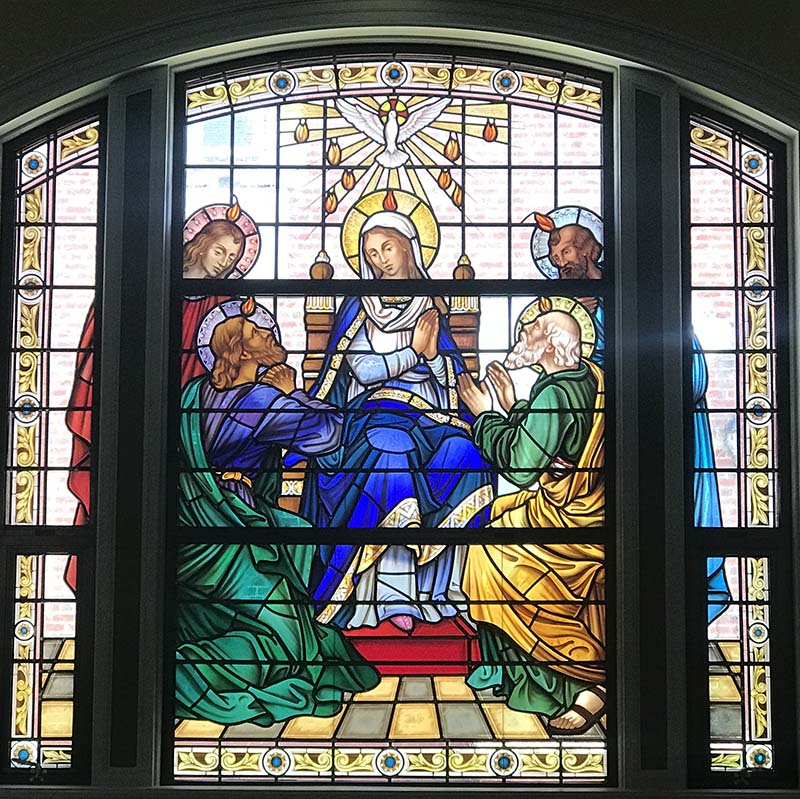 St. Mary of the Assumption
Two of 12 new stained glass windows created in a semi-traditional style to replicate the temporary cathedral glass originally installed when the church was built in Hockessin, DE. Artist, Franz Schroeder.