Carved Glass
Carved glass is created by sandblasting an image, saints, symbols, or a decorative border onto either clear float or safety glass. These images can be shaded and cut deeper into the glass to strengthen the individual design. Colored borders can also be added as many carved glass projects are also fabricated on tinted glasses (gray, bronze, etc.). Color can also be added for highlighting, along with gold leafing. All of our creations are original and provided by our artistic designer.
Basilica of Regina Pacis
22 carved glass windows created and installed in Brooklyn, NY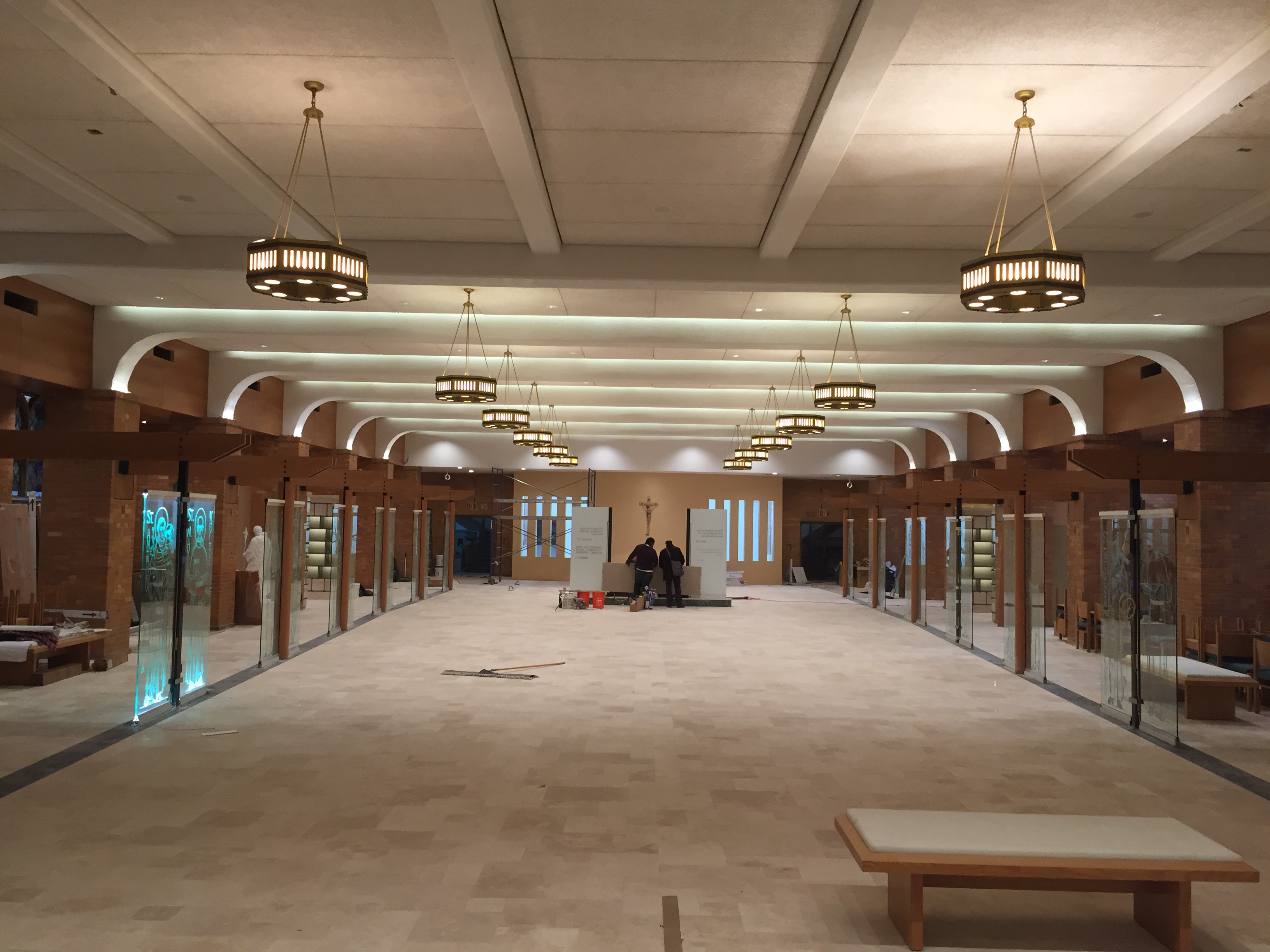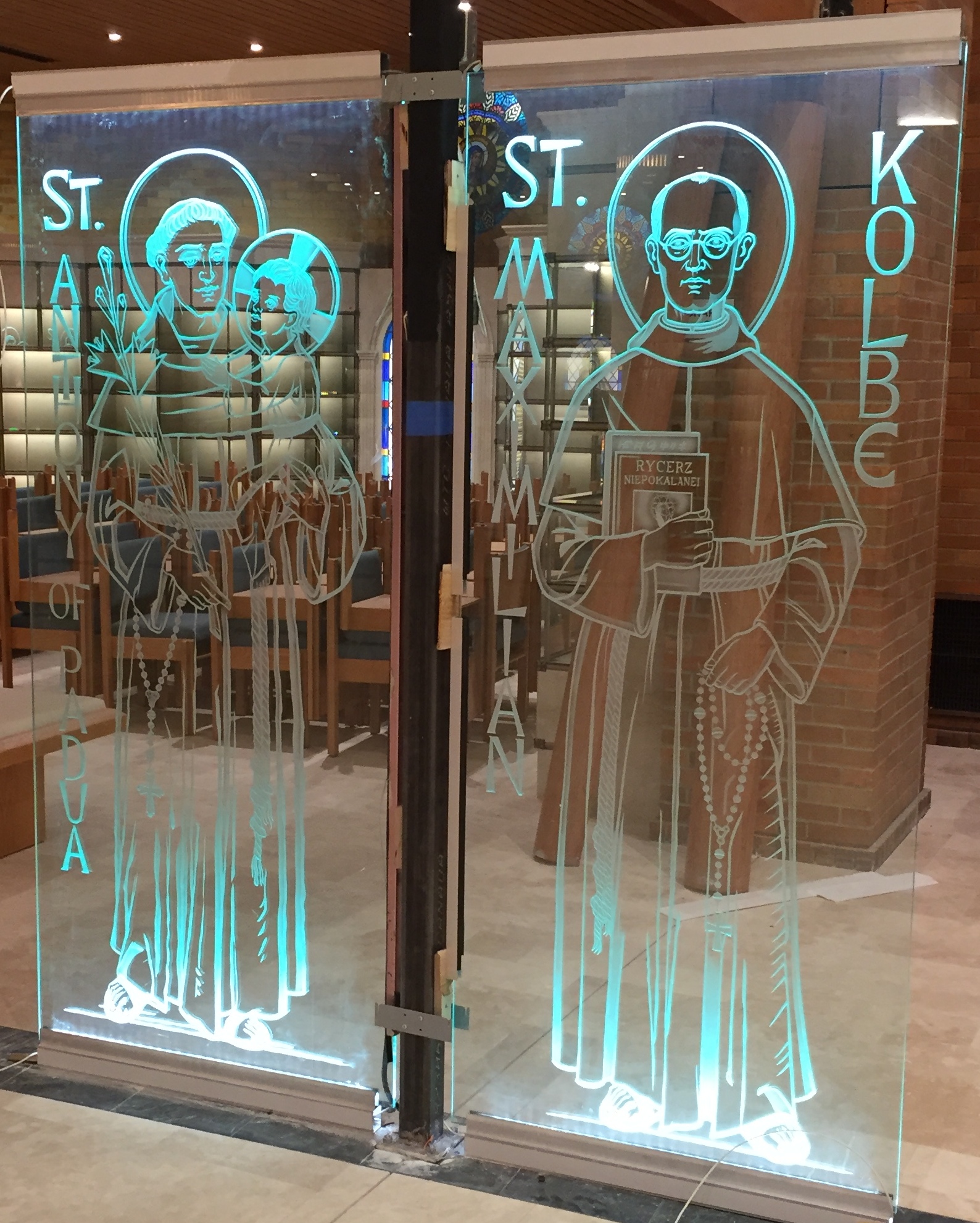 Prophet Elias G.O.
St. Michael and St. Raphael are carved glass doors created and installed by Rohlf's Stained glass in Yonkers, NY.
Our Lady of Angels Catholic Church
in Hermiston, OR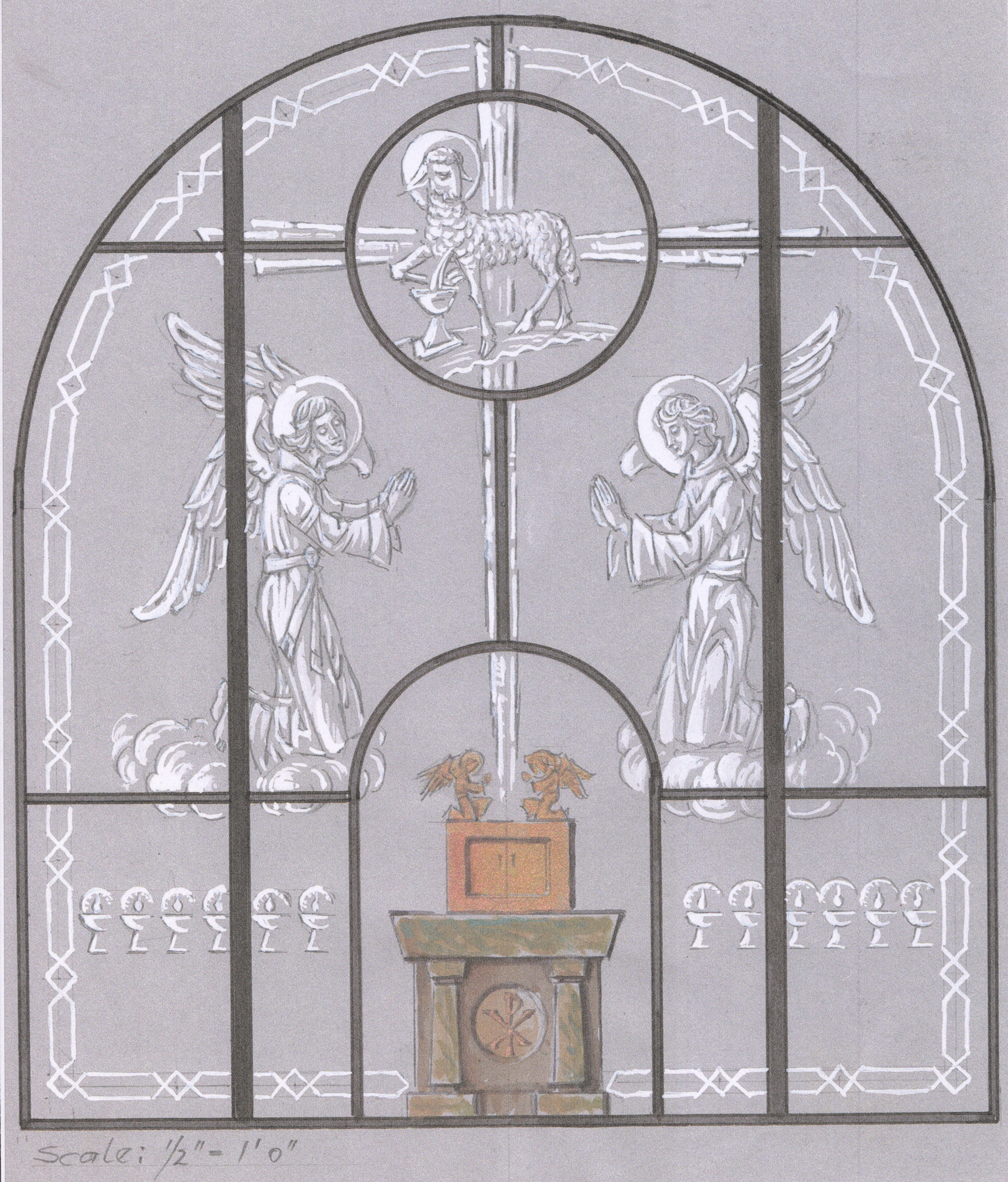 St. George Greek Orthodox Church
All carved nave windows along with a stained glass border at St. George Greek Orthodox Church in Holmdel, NJ.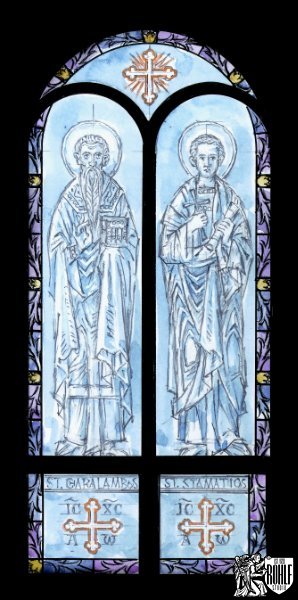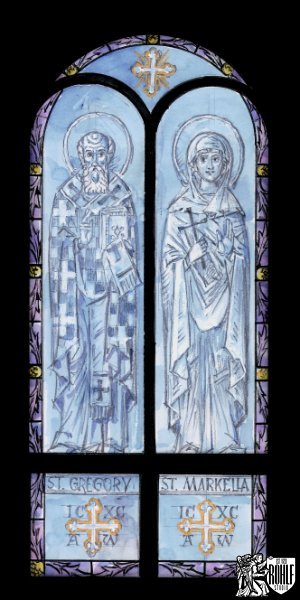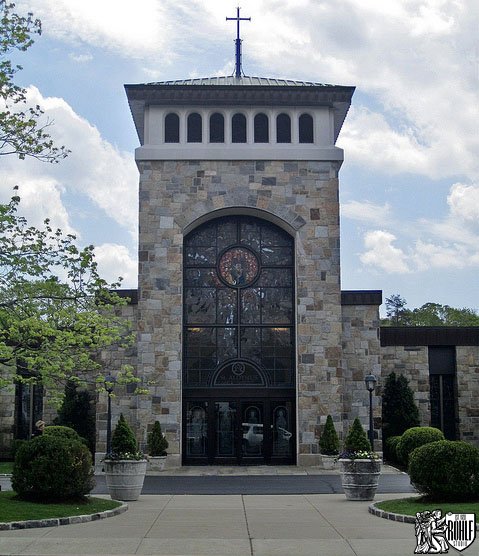 St. Aloysius Church
New stained and carved glass created for recent major renovation at St. Aloysius Church in New Canaan, CT.