Condition and Survey Reports for Stained and Leaded Glass
Properly constructed stained glass windows can last over 100 years. However, they do require proper maintenance & care. Often, problems can be present with stained glass windows that are not apparent to the untrained eye, which if not addressed, can lead to bigger problems later on, such as deterioration of putty and window sagging.
Condition and Survey reports are provided by Rohlf's Studio staff, who collectively have over 100 years of expertise and experience. A careful and thorough evaluation is made for each window. The Report performed by Rohlf's Studio will contain the following information:
Age of existing windows & frames
Window fabricator & artist (if available)
Total value & replacement cost
Condition of existing windows & frames
Detailed framing conditions
Detailed protection conditions
Total cost proposal & recommendations to conserve your valuable assets
Contact Rohlf's Studio today to speak with an expert member of our team to discuss your stained glass windows and schedule an on-site Condition & Survey Report.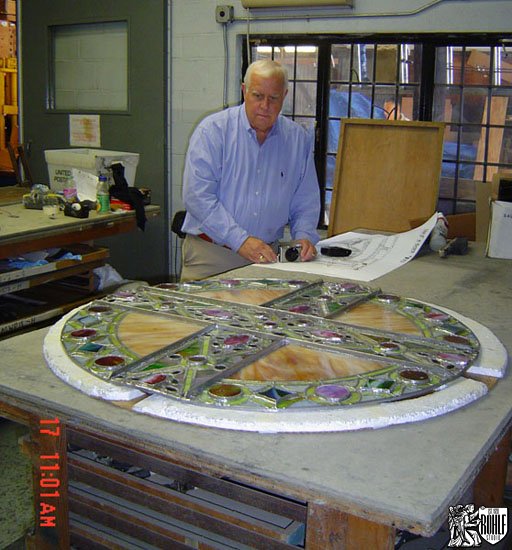 A Tiffany Rose window from Vassar College in Poughkeepsie, NY