Restoration
Rohlf's Studio is one of America's most respected stained glass studios for historic preservation, having restored some of America's finest cathedrals, houses of worship and institutions over the last century.
 St. John Episcopal Church 
Conservation and restoration by Rohlf's Studio of transepts and altar Tiffany window. at the  St. John Episcopal Church in Stamford, CT.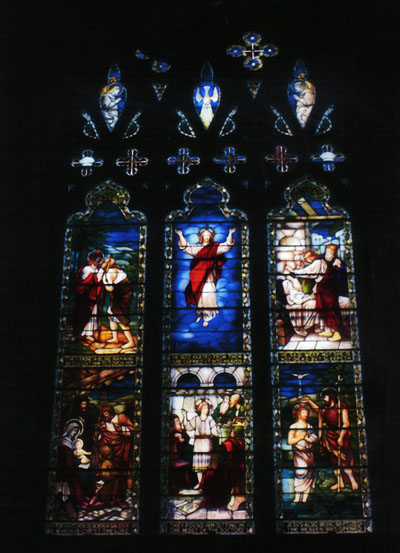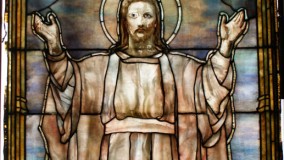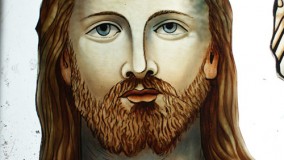 After. New painted flesh plated over faded original.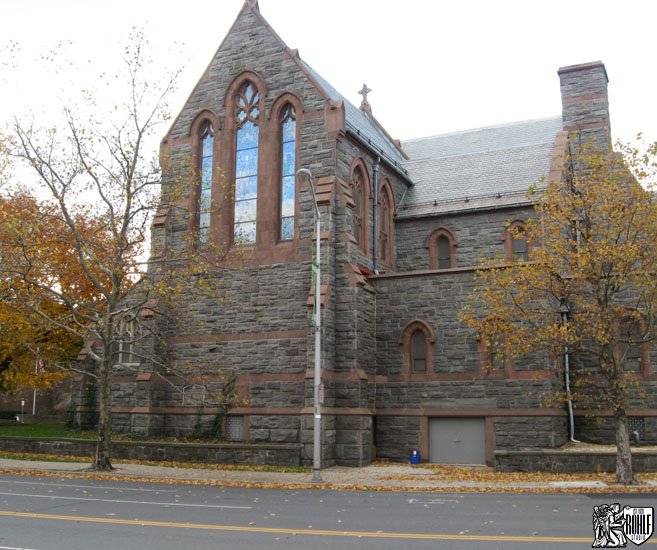 Rohlf's Studio completed the restoration of the Tiffany altar stained glass window at St. John Episcopal Church in Stamford, CT.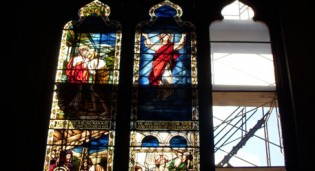 The Basilica of Old St. Patrick's Cathedral
The oldest cathedral in New York City, the Basilica of Old St. Patrick's has a long and vibrant history. Established in 1815, and becoming a city landmark in 1966, it would be recognized as a minor basilica by Pope Benedict XVI in 2010. Major renovations were done to celebrate its two hundred year anniversary; including restoring all the stained glass windows.

For Rohlf's Studio to be able to restore the sixteen nave windows, as well as the large altar window that contained over fifty thousand pieces of stained glass was an amazing historical experience.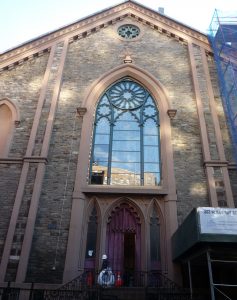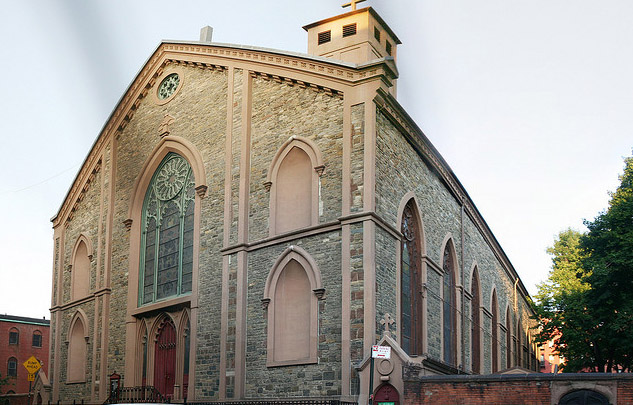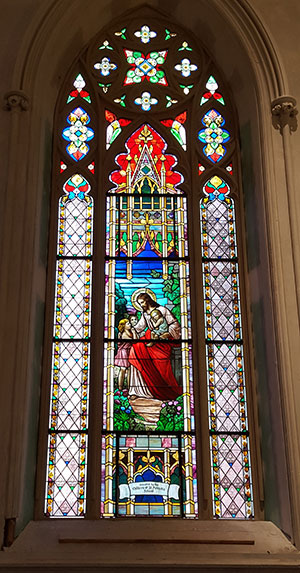 St. Joseph Church
The new church of St. Joseph in Somers, NY is a soaring and inspirational space that uniquely combines traditional, colonial and modern architecture with stained glass from The Archdiocese of New York (old St. Anne's Church windows) and windows from the prior home of St. Joseph Church in Croton Falls. St. Joseph Church hired Rohlf's Studio to evaluate, restore, resize, and create new stained glass areas to conform to the architect's window elevations. All of Rohlf's contract work was coordinated with DCAK Architects and Engineering.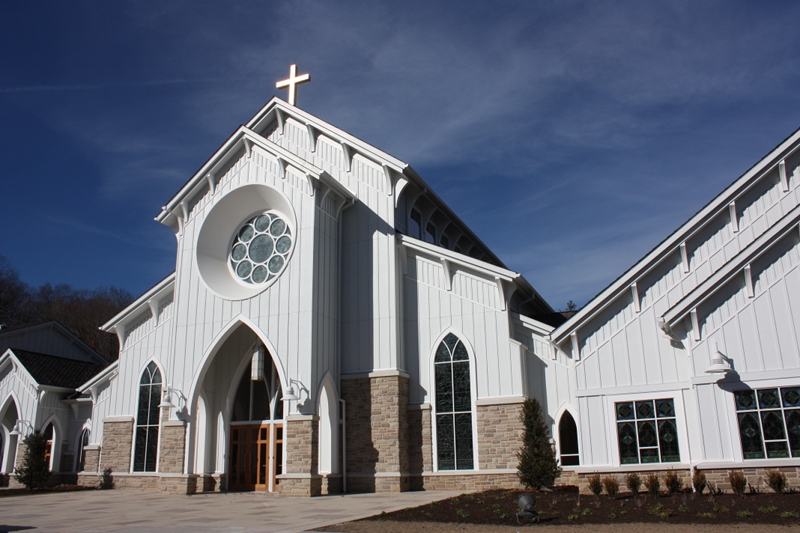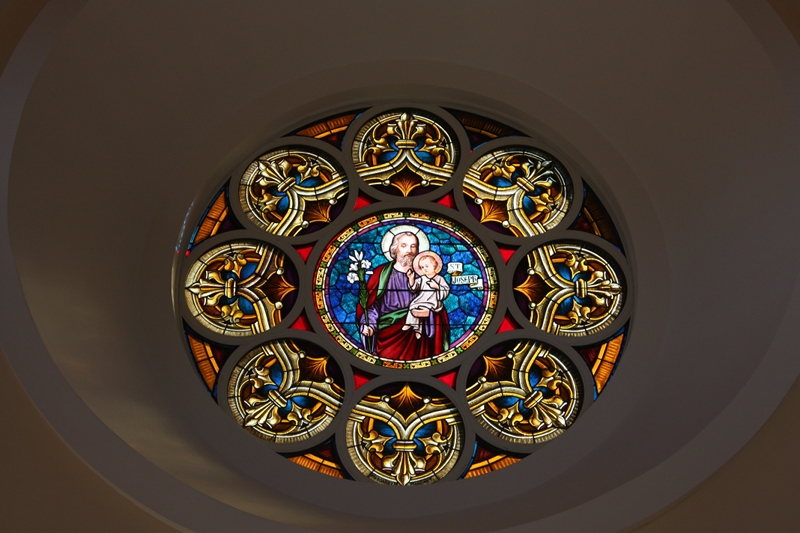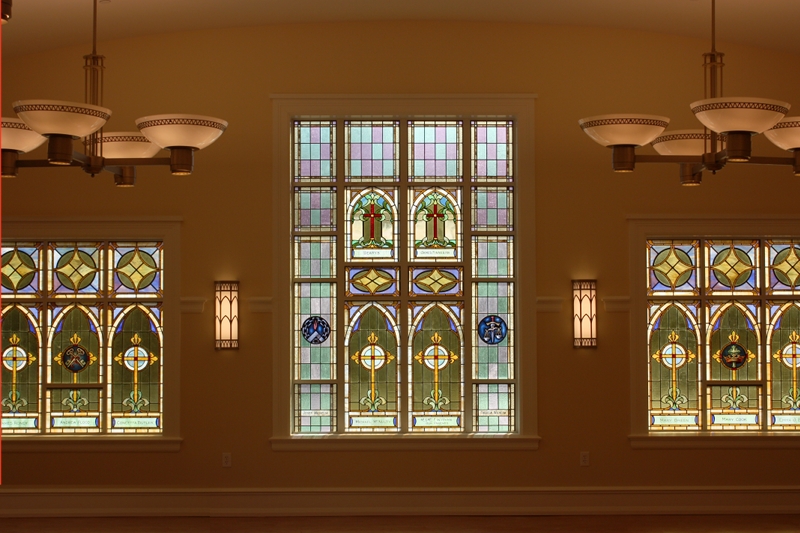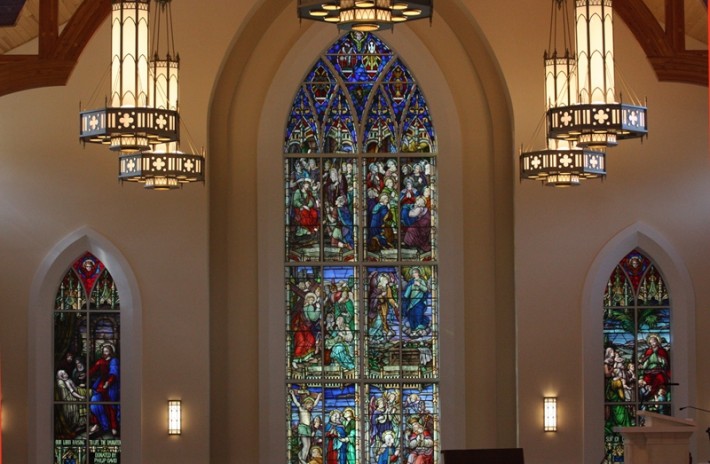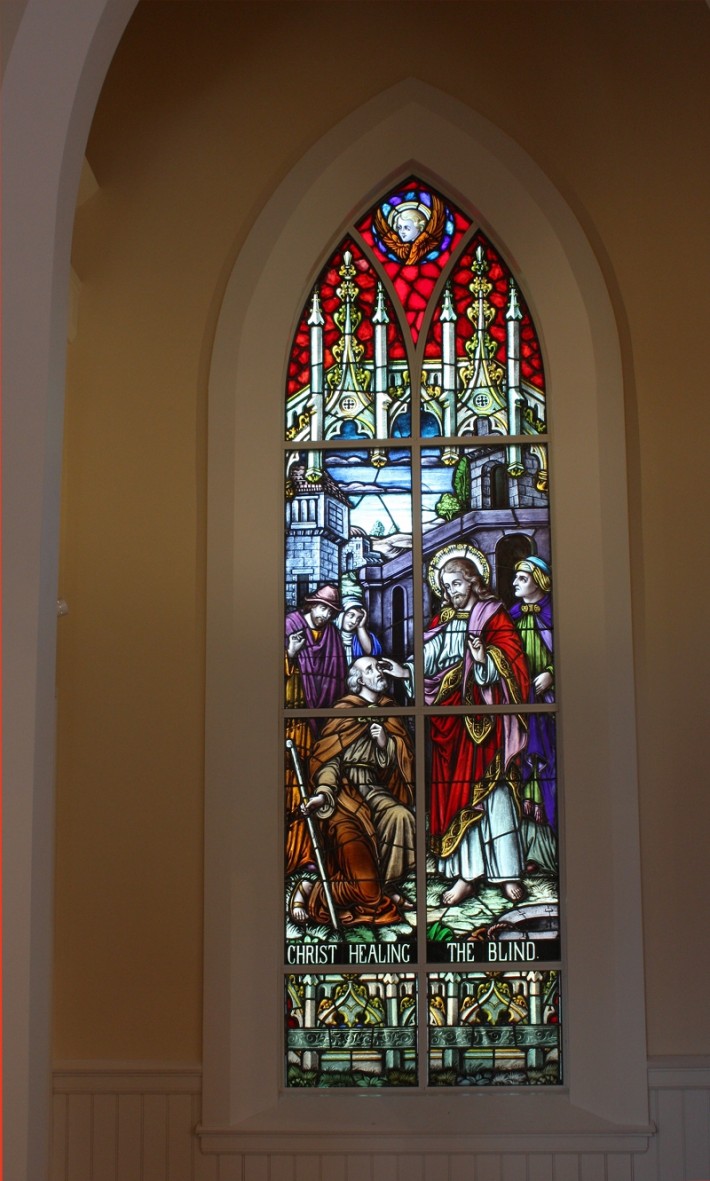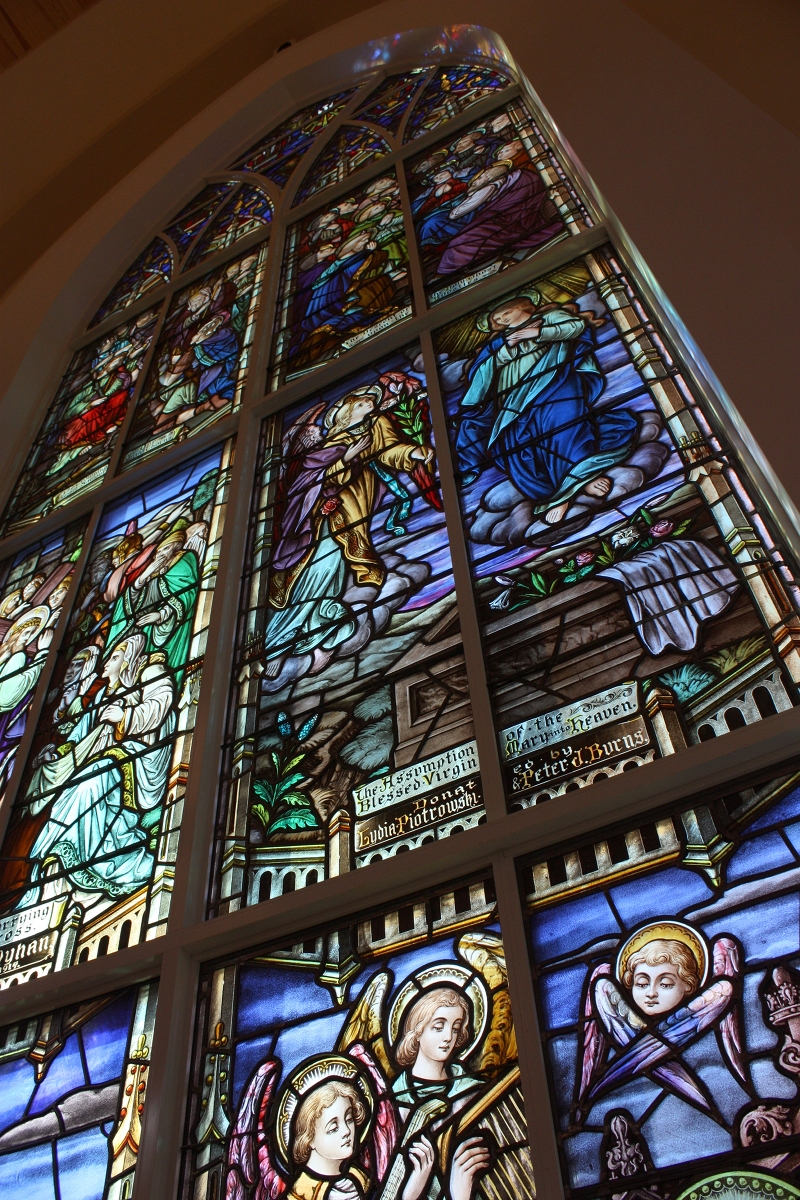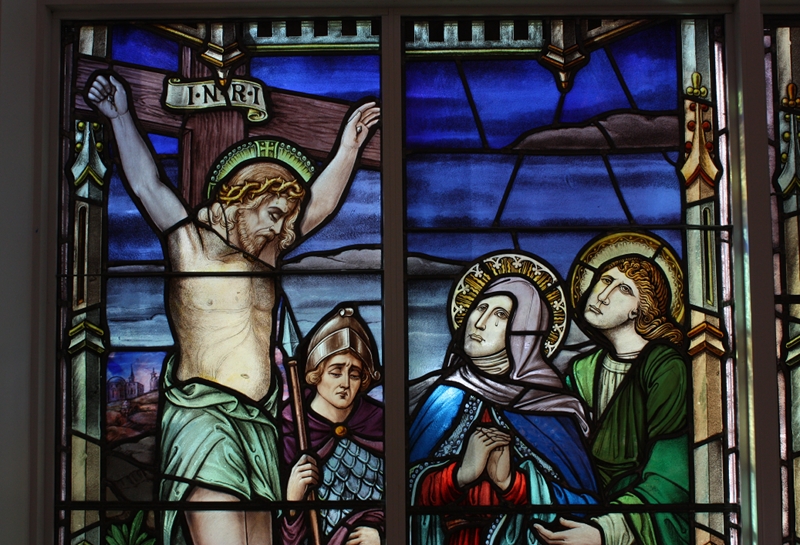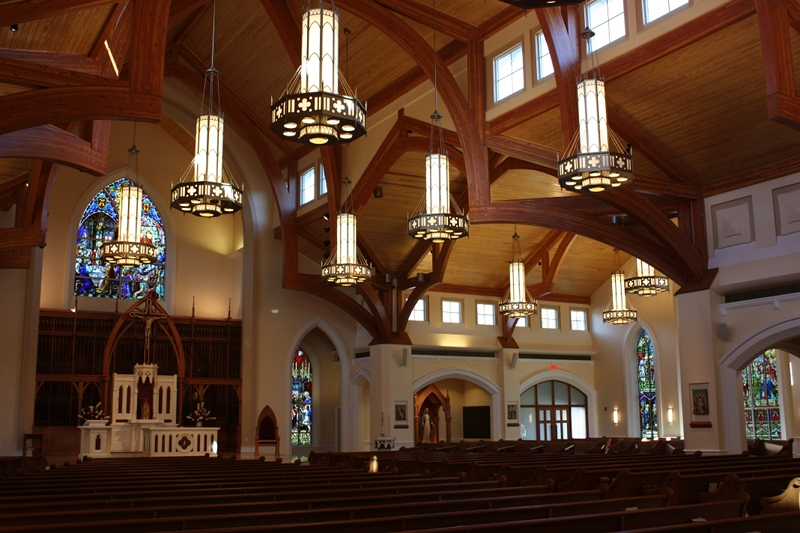 St Theresa's Church
We restored the stained glass, installed new protective glazing and replicated the wood frames at St. Theresa's Church – Briarcliff Manor, NY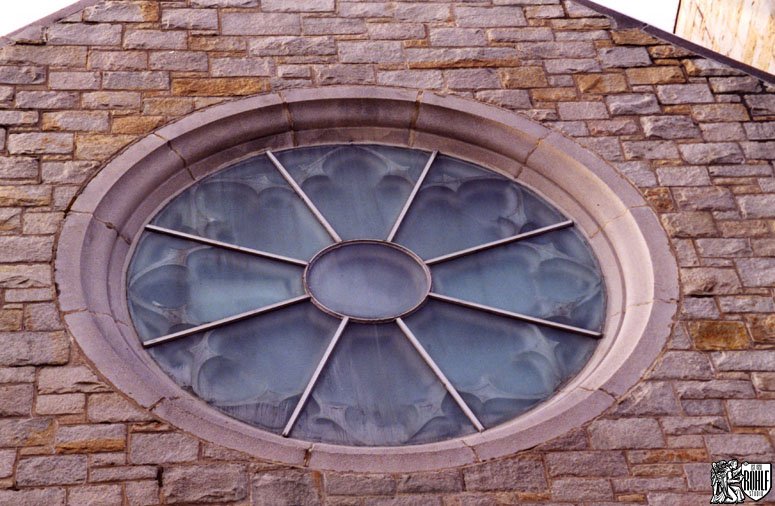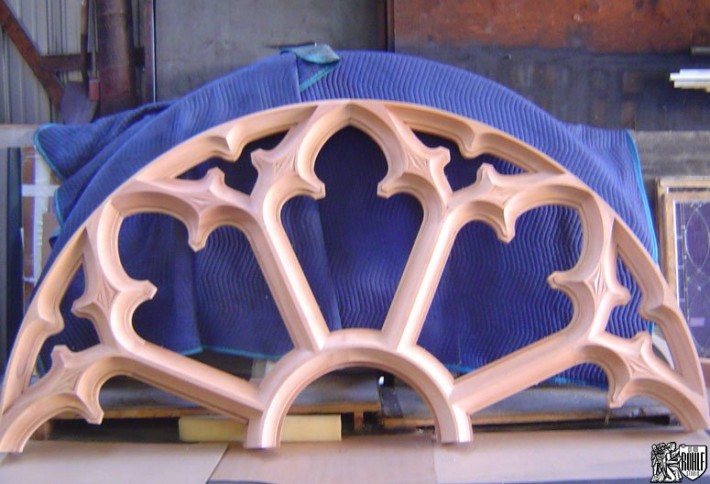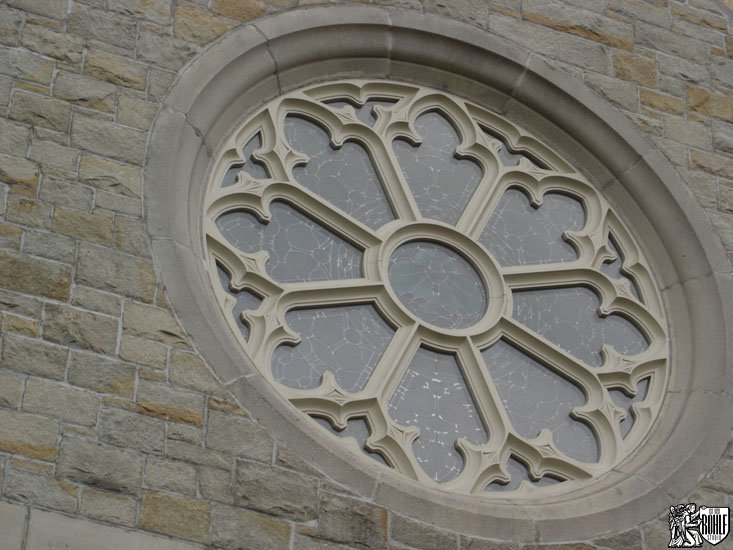 Manhattan College
Providing new triple-glazed frames, re-leading 12 De La Salle stained glass windows, purchased from the Unification Church in Barrytown, NY and sized them to refit into the existing chapel windows.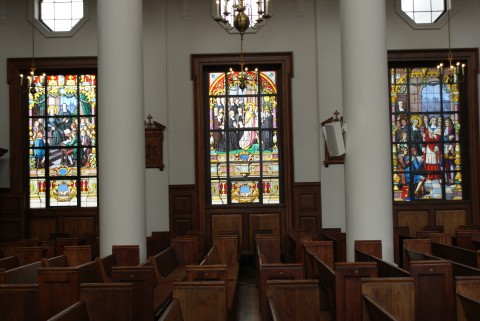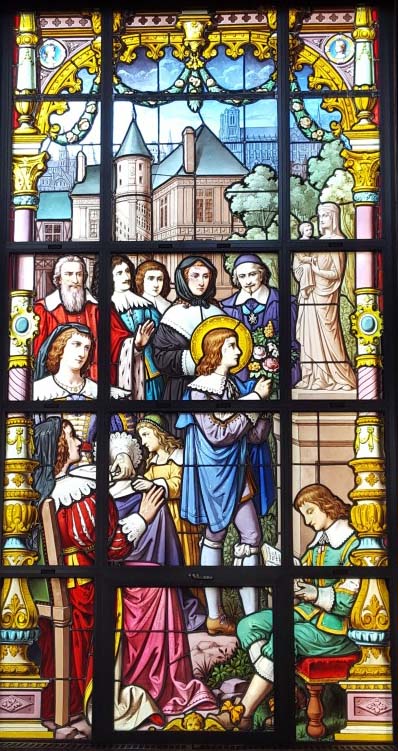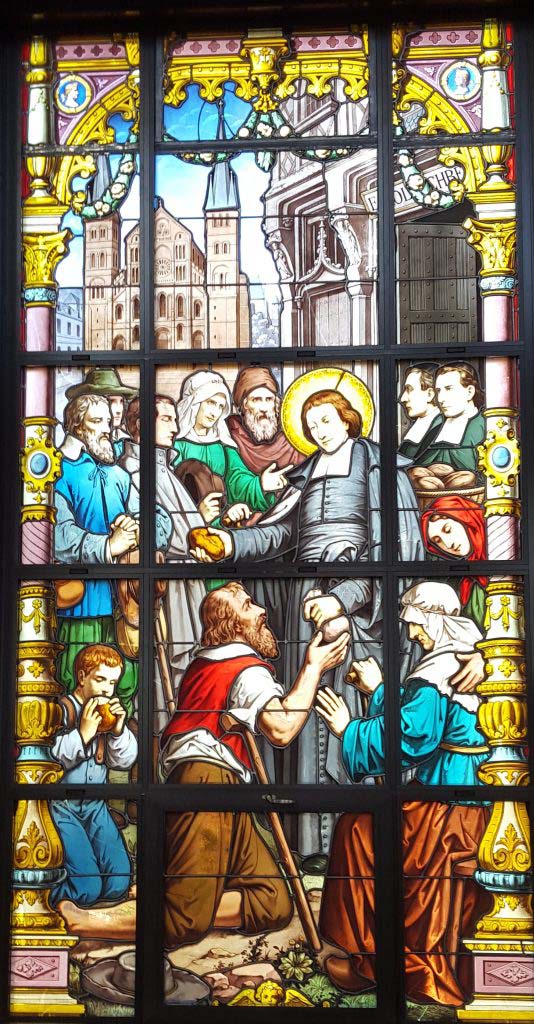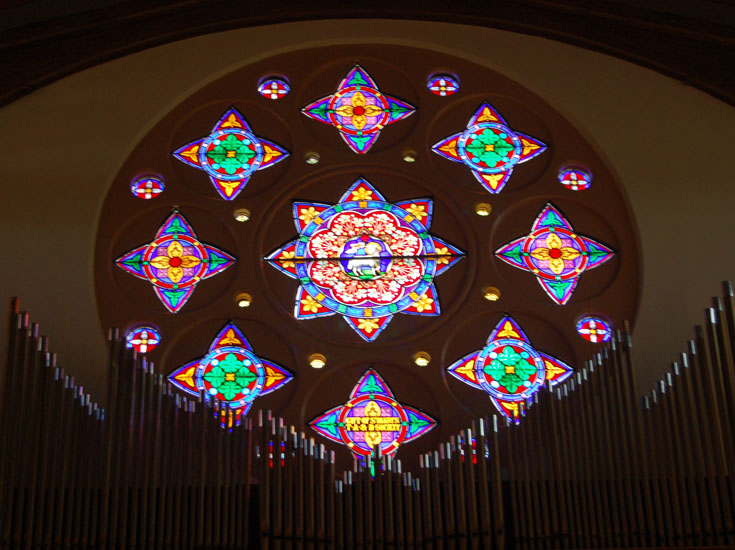 St. Mary's Church
We completed restoration of all stained glass, protective glazing and exterior painting at St. Mary's Church in Wappingers Falls, NY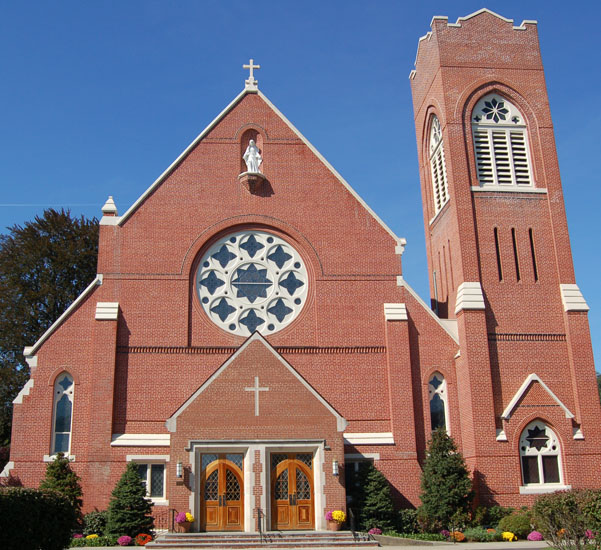 Church of the Transfiguration
We removed and restored seven incredible historic stained glass windows. They are a combination of Tiffany, Heaton Butler Bayne, La Farge, Mayer of Munich, and White Friar windows.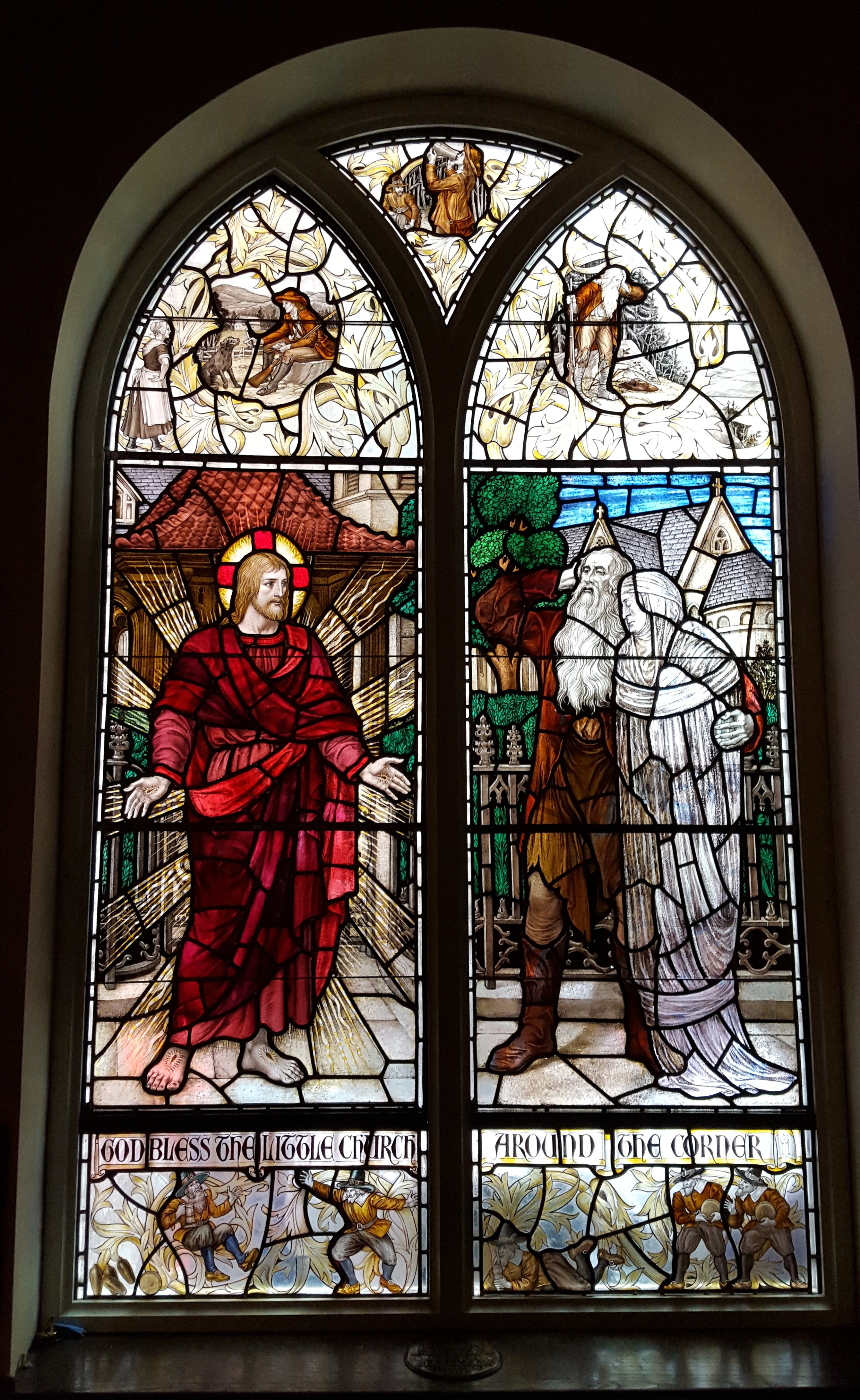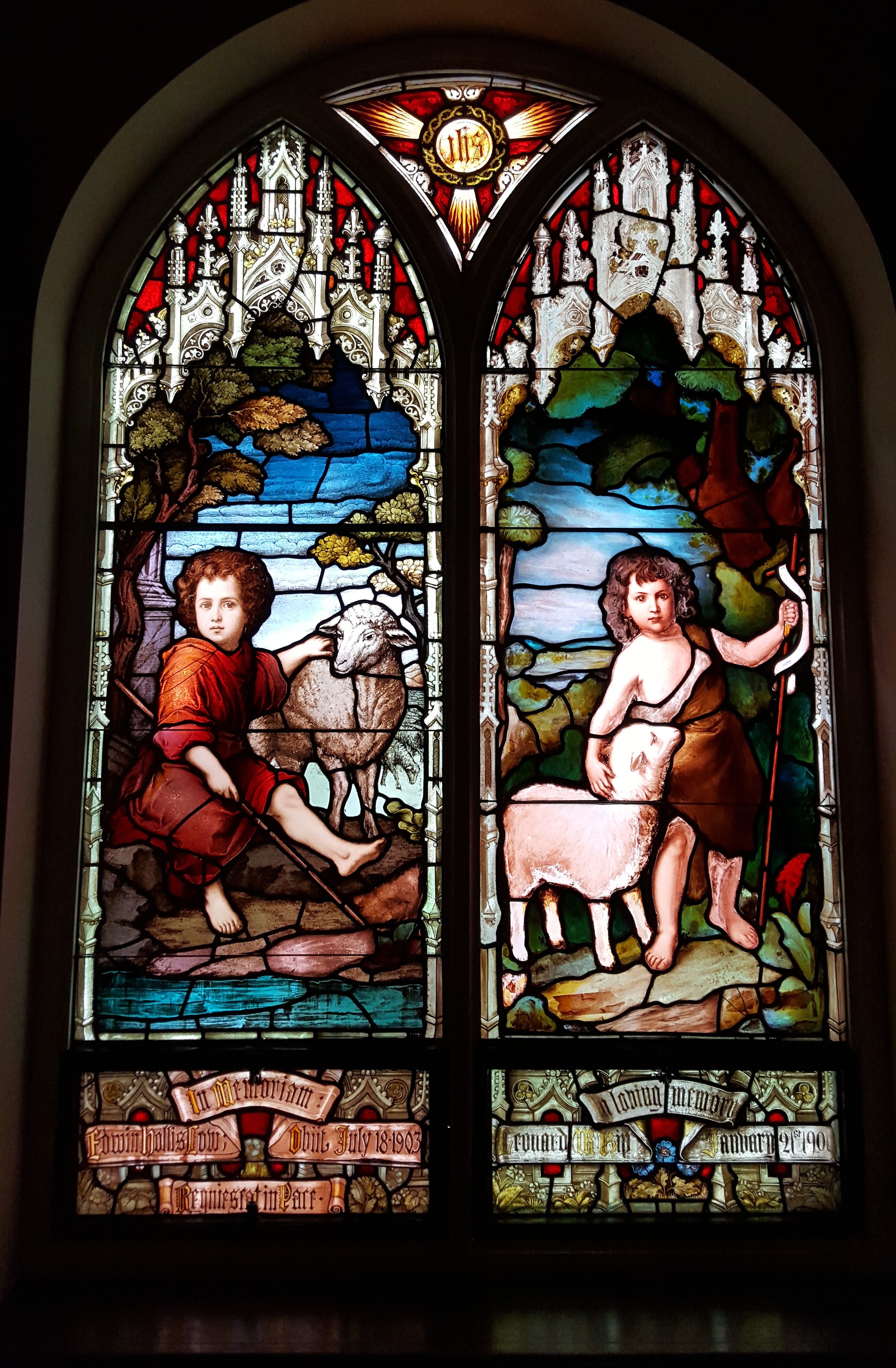 Christ Episcopal Church
Since 1980 Christ Episcopal Church in Greenwich, Ct has entrusted Rohlf's Studio with the church's stained glass restoration and protective glazing.

The church's stained glass windows depict a combination of many different artists from Louis Tiffany, Mayer of Munich, The Gorham Company, Heaton, Butler and Bayne, the Hoggson Brothers, Payne Spiers and others. This compilation of artists gives the church a very unique look, unlike any other.

We completed the stained glass window restoration of the church's Nave, East Wall Narthex window featuring Faith, Hope and Charity. An unknown artist created the stained glass window in 1916. The stained glass window has a medieval theme with very ornate details and rich jewel colors in the garments.