St. Edward the Confessor in Syosset, NY had a design competition to create new stained glass windows for their church. Artist Alexander Sidorov won the design competition for Rohlf's Studio over two other companies for the job. His design for "The Woman at the Well" was the key decision for hiring Rohlf's Studio.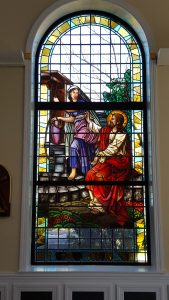 Vice President of Rohlf's Studio, Gregory Rohlf, is spearheading the current project; which requires designing four dozen new tradition stained glass windows, using new Drawn and mouth blown antique glass. Rohlf's Studio is proud to say that they have already fabricated and installed half a dozen windows. The windows have been designed to show off the beauty of the exterior landscaping, while still maintaining the traditional look that the church was trying to achieve.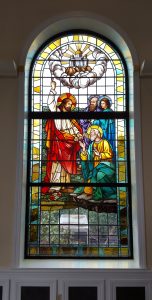 The project for St. Edward the Confessor started last year, and is still ongoing at this time. It is expected to be completed in the next nine to twelve months.