Established in 1815, The Basilica of St. Patrick's Old Cathedral is the oldest cathedral in the city. After becoming a New York City landmark in 1966, it would be designated as a minor basilica in 2010 by Pope Francis's predecessor, Benedict XVI.
     Famously known for being the cathedral that director Francis Ford Coppola shot the iconic baptism scene in his 1972 film"The Godfather", The Basilica of St. Patrick's Old Cathedral history spans two centuries. It has become one the most prolific Cathedrals, not only in New York City, but throughout the country.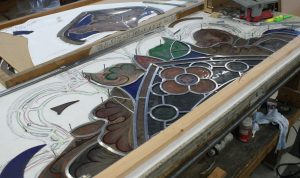 With Pope Francis visiting New York City and the Cathedral's two hundred year anniversary this year, Rohlf's Studio Stained and Leaded Glass was selected to restore all of the stained glass windows (Peter Hans Rohlf, President of Rohlf's Studio, having scoped out the job nearly twenty years ago), in conjunction with these two historic events.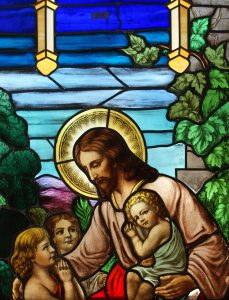 Rohlf's Studio has been privileged to be tasked with restoring the sixteen nave windows, as well as the large altar rose window containing over fifty thousand pieces of stained glass. The installation of the first nave window coincides within the same week that Pope Francis is set to arrive in New York City.